EXTRA-LIGHT EINS RANGE: tried and tested in over 1 million cycles!
einsdev
Every designer knows that the weight of an EOAT plays a crucial role in every project. Using a lighter EOAT means that the robot can work faster and have a longer life. The lighter the EOAT, the higher the payload that can be handled, the more precise the positioning during extraction and release.

The new EXTRA-LIGHT series includes products made of technopolymers and carbon that can be used as an alternative to the traditional ones made of steel and that lead to a reduction in weight up to 60%!
TECHNOPOLYMERS + CARBON
=
ULTRALIGHT EOAT
In addition to the items already available in our range, such as joints and manifolds in plastics as well as the CarboSix carbon tubes, we are now launching two models of mini cylinders (made of PBT reinforced with 30% glass fibre), which are 40% lighter than the same models in aluminium. The new light range also features eight models of suction stems (made of PBT/ASA and reinforced with 20% glass fibre), weighing between 25% and 55% less than their corresponding traditional models. Finally, we have introduces four models of pads for mini cylinders (now in aluminium), which weight half of the current pads in steel.
For instance, MCDR-10 is a single action type mini cylinder. This 10mm-stroke cylinder is the EXTRA-LIGHT version of code 123619. Made of PBT with a 30% of glass fiber, this model is 35.8% lighter than its super-duralumin counterpart.
One of the eight extra-light suction stem is VFILP-S-20-P12 a small suction stem with a 20mm stroke. It requires a Phi.6 piping and a Phi.12 mounting. Applicable suction cup diametre range is 15 to 45mm. This is the EXTRA-LIGHT version of code 211010. Made of PBT/ASA with 20% glass fiber, this model is 55.5% lighter than its duralumin counterpart.
CPL-018 is a curved pad for mini cylinders (MCD1, MCE, MCP-20), indicated in case of curved surfaces. This nitrile pad is the EXTRA-LIGHT version of code 370005. Made of aluminum, this model is 57% lighter than its steel counterpart.
WHY CHOOSING THE EXTRA-LIGHT SOLUTION?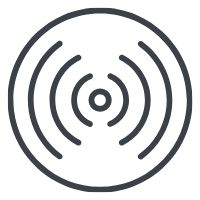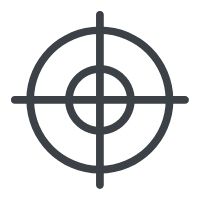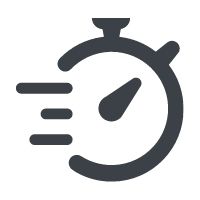 LESS VIBRATIONS - MORE PRECISION - MORE SPEED
Not only have the new items of the EXTRA-LIGHT series the same dimensions and strokes of the traditional items, but they also guarantee the same airflow. Besides being lighter, they are more resistant to friction and to tear and wear. In short, the new EXTRA-LIGHT series represents a new standard for every designer. Try it out now!
MAKE YOUR OWN EXTRALIGHT EOAT